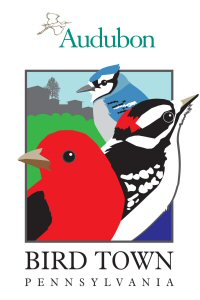 As reported by Gwynedd Green, the township's environmental activities committee, Lower Gwynedd Township has become the 24th Audubon Bird Town in Pennsylvania and the fifth in Montgomery County. Gwynedd Green,will work closely with Audubon PA and community partners to advise residents on ways to create healthier, more sustainable and bird-friendly landscapes while addressing issues such as stormwater management and pesticide usage.

The township is in the Wissahickon watershed, which contains quality habitat and is a critical part of the Atlantic Flyway. With its open space, trail system, and wooded developments, Lower Gwynedd provides many wildlife resources and opportunities for its residents to experience nature in their backyard and beyond.

Homes and other properties, an important part of healthy habitat, can be recognized through Audubon's Bird Habitat Network, through which esidents can register their property and learn more about how to care for their environment.
Other area towns include Upper Moreland, Upper Salford, and Marlborough in Montgomery County, Newtown Township, Solebury, Falls Township, and Springfield Township in Bucks County, and Allentown, Lower Macungie, Salisbury, and Bethlehem in Lehigh County, and Longswamp Township in Berks County. Note that this is a September 2014 list from the Audubon Society website.